You are here: BigApple Design
5vie event
physical event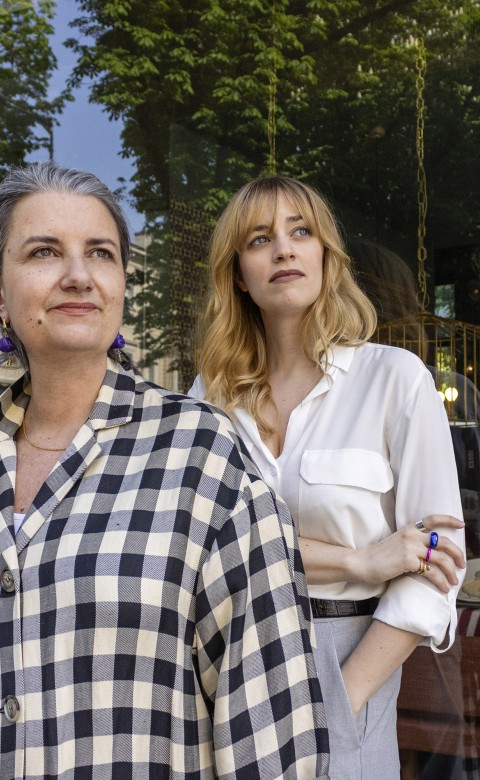 BigApple Design is the store and show-room of the architect Melissa Tambelli, located in Piazza Mentana, in the heart of 5Vie District. During Fuorisalone 2022 it presents, among other projects,  "Carta N°1" bySenzaquadro® - cornici che parlano, in partnership with WallPepper®/Group.
Senzaquadro is an artistic design project made of 90% food & delivery packaging waste. It's a handcrafted creation that is actually a hybrid between a brand and an artistic work: an inseparable frame from the painting itself, where a message is contained.The project was launched in December 2020 in Milan and you can find part of Senzaquadro capsule collection at BigApple Design. In 2021 after attending Milan Design Week at Isola Design District, Senzaquadro took part in Dutch Design Week in Eindhoven (Netherlands) and in November a special piece was exhibited in the foyer of Franco Parenti Theater in Milan.
"Carta N°1" is a wallpaper project created with a sort of Dadaist technique of pieces of paper that create a pattern.The protagonists are mouths, torn from old magazines and digitally reworked, glued on a background painted in Senzaquadro style, in fact we can glimpse veins of the underlying newspaper, words and material reliefs of color.
These are not cutouts but real tears with their irregularity: because "in imperfection lies the beauty of details", is one of most important Senzaquadro value.
The experience and professionalism of WallPepper®/Group, combined with attention to the environment - meant as sustainability - with the creativity and originality of the graphics, create decorative surfaces with infinite expressive and functional possibilities. WallPepper®/Group wallpapers, expression of a high quality Made in Italy, are made only with natural, eco-friendly, PVC-free and certified materials, to meet any design and decorative need. On the occasion of Design Week 2022, WallPepper®/Group starts on a special collaboration with Senzaquadro, in a perfect combination of art and environmental sustainability.
Contatti
BigApple Design
Melissa Tambelli - architect & owner - melissatambelli@bigappledesign.it
IG: @big_apple_design - https://www.instagram.com/big_apple_design/
FB: @bigapplemilano -  https://www.facebook.com/bigapplemilano
Senzaquadro® - cornici che parlano.
Celeste Gaia - designer & owner - info@senzaquadro.com
IG: @senzaquadro  - https://www.instagram.com/senzaquadro/
FB: @senzaquadro -  https://www.facebook.com/senzaquadro
WallPepper®/Group
Claudia Vicini – Communication Manager – comunicazione@wallpepper.it
www.wallpeppergroup.com
IG: @wallpepper_group - https://www.instagram.com/wallpepper_group/
FB: @WallpepperIT - https://www.facebook.com/WallpepperIT