There is still time until 20 February to participate in 5VIE Design Week: write to us at info@5vie.it , our team will be happy to suggest the best way to exhibit your project.

Now in its tenth edition, 5VIE Design Week is the widespread event dedicated to crossdisciplinary design practices, one-offs and collectibles, and contaminations with art and high craftsmanship.
5VIE is one of the official districts of the Fuorisalone in Milan. Its boundaries extend between Sant Ambrogio, Corso Magenta and Via Torino: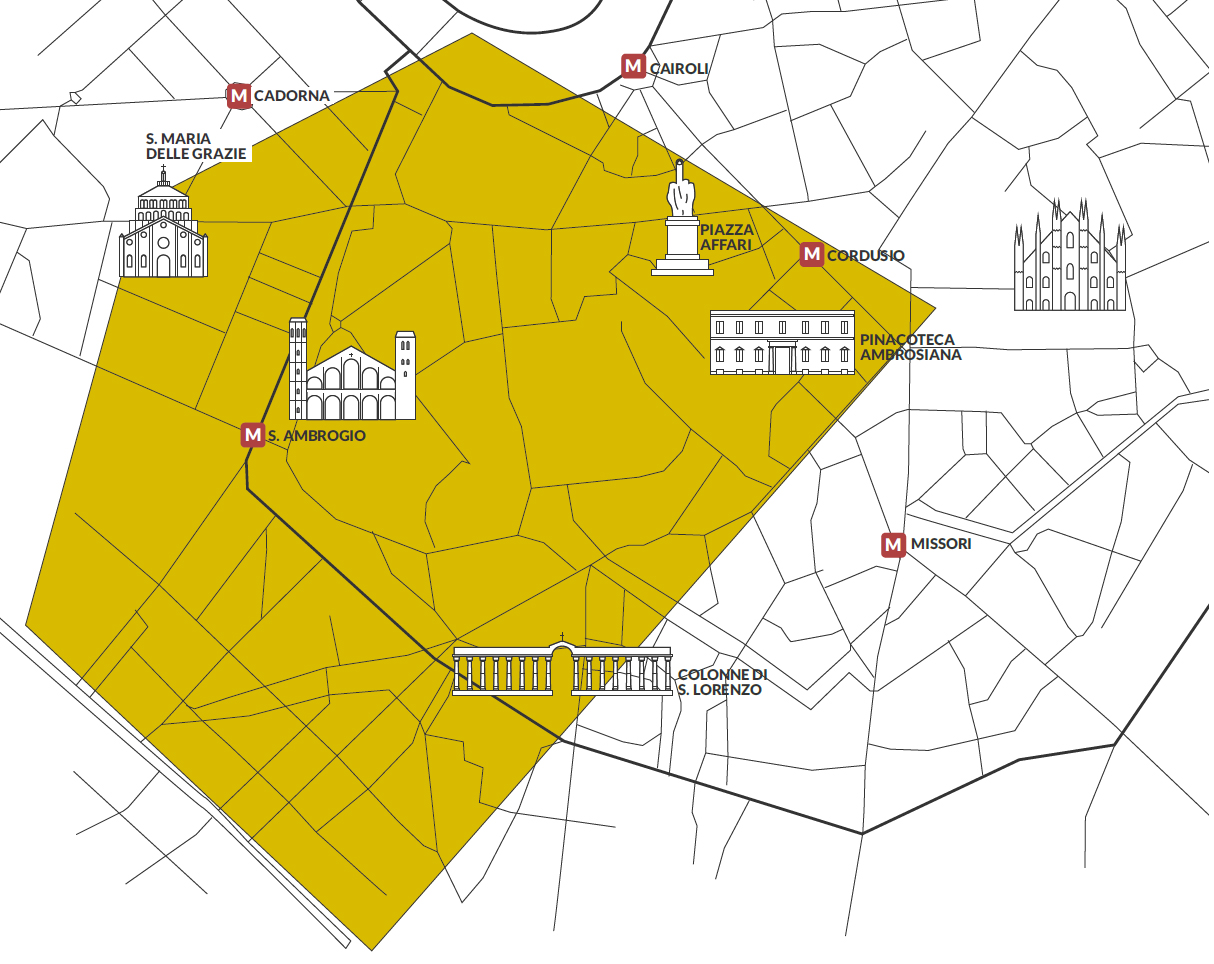 Over the years it has established itself as a reference point for cutting-edge design, proposing curated selections of independent designers, brands as well as studios, and producing site-specific installations every year in collaboration with international curators and designers.
In the historical heart of the city, a few steps away from Duomo, amidst medieval streets and vestiges of imperial Rome, 5VIE amazes every year with its secret locations and its high-level proposal. Here is what happened last year:
There are different ways to take part in the upcoming edition of the event:
• are you an independent designer, studio, maker, or company? If you are looking for a location to rent for Milan Design Week in the center of Milan, write us an email with your requirements in terms of square meters and budget.
• if you already have your own space within the area, you can take advantage of all the perks of being part of the official Fuorisalone district dedicated to art-design: maximise your online presence and media coverage, and have your event signpost on the official district map - download the presentation to know more, or write us for further information.
• if you are a company operating in a branch other than design, and would like to be visible during one of the most important international weeks, we can discuss together a tailor-made solution to realise a dedicated design project with a renowned curator or designer.
Download the presentation for the details of our communication plans, locations and pricing.
We are always at disposal for any further information!
See you in Milan!