You are here: Cesare Correnti 14
5vie event
physical event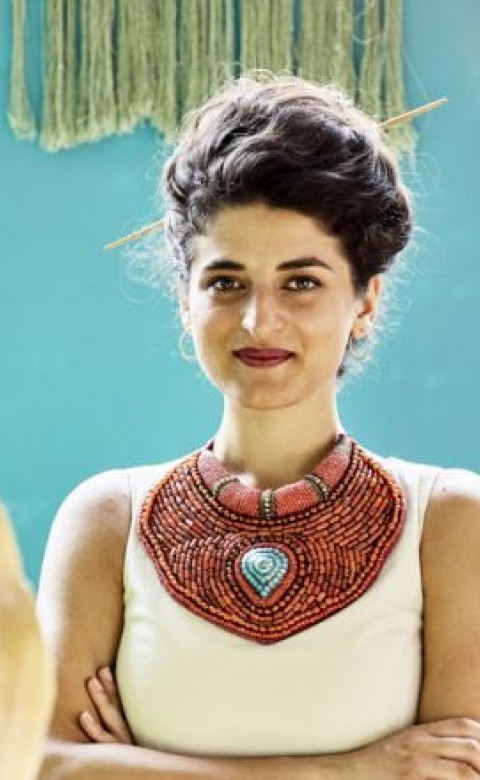 Schloss Hollenegg for Design presents an immersive installation by Sara Ricciardi and curated by Alice Stori Liechtenstein that explores the theme of legacy and reveals the history and beauty of Schloss Hollenegg.
Schloss Hollenegg for Design is an international program, based in Austria, to support design research, thought and criticism, while providing a platform for emerging young designers.

To preview the Legacy exhibition Alice Stori Liechtenstein chose Sara Ricciardi and asked her to bring a bit of Schloss Hollenegg's castle to Milan.

In a small room Sara Ricciardi, born in 1989, brought the theme of legacy: "Legacy is something we carry with us even without wanting to, it can be a cumbersome presence, and also very heavy if we don't know how to relate to it."

For Sara Ricciardi, legacy is a beautiful, almost outsized ball that you can control only by playing with it.

And so, in via Cesare Correnti 14 you can play with your inheritance, among lights and velvets, in an experience as immersive as it is light and liberating.


Sara Ricciardi, is one of the young Italian design talents and is a finalist of the 'Officine Panerai Next Generation Designer Award', part of the 'Wallpaper* Design Awards 2018'.